This salad is a light, tangy and crunchy culmination of flavours. I tend to add feta cheese (you know, because everything is betta with feta…) but feel free to omit this if you're avoiding dairy. There are plenty of options for this salad – the main components being bright, juicy grapefruit juxtaposed against cool, crunchy iceberg lettuce. The rest is up to you!
Quick facts: I always get the urge to make this salad around the end of winter, when citrus is in season in all sorts of sunny places. You too can take a culinary vacation with this bright, citrus salad!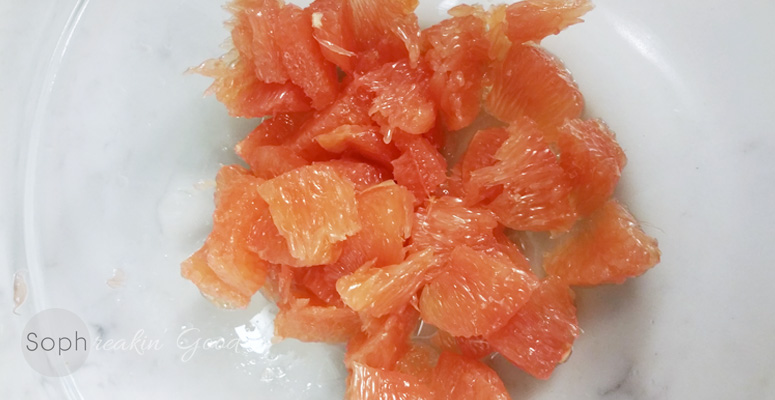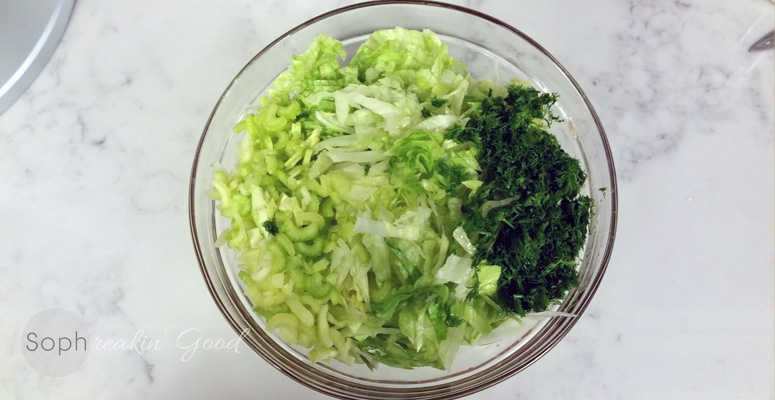 Ingredients
2 small grapefruits, cut into segments with white membranes removed*
1/2 head iceberg lettuce, cut into ribbons
1 celery stalk, thinly sliced
1 small handful of fresh dill, finely chopped
1 small avocado, finely cubed
3-4 tbsp crumbled feta cheese (optional, omit if avoiding dairy)
squeeze of lime juice
olive oil or walnut oil for dressing salad
salt and pepper, to taste
* the best way to segment grapefruit is to first cut a thin slice off the top (the little belly button) and bottom (the little dot) so the grapefruit lies flat on a cutting board. Next, cut away the skin in vertical strips starting from the top and following the curve of the grapefruit down to the bottom. Once you've gone all the way around, the grapefruit should be peeled and there should be no remaining white membranes around the outside. Finally, use your fingers or a sharp knife to take apart the segments. It is helpful to do this over the bowl you will be serving your salad in so that all the juice gets caught there – it will make an excellent addition to the dressing!
Directions
Combine salad ingredients in a large bowl
Dress with lime juice, olive or walnut oil and salt and pepper
Toss well to coat and serve immediately