Boiling the potatoes along with the rosemary infuses flavour into this dish and makes it sophreakingood!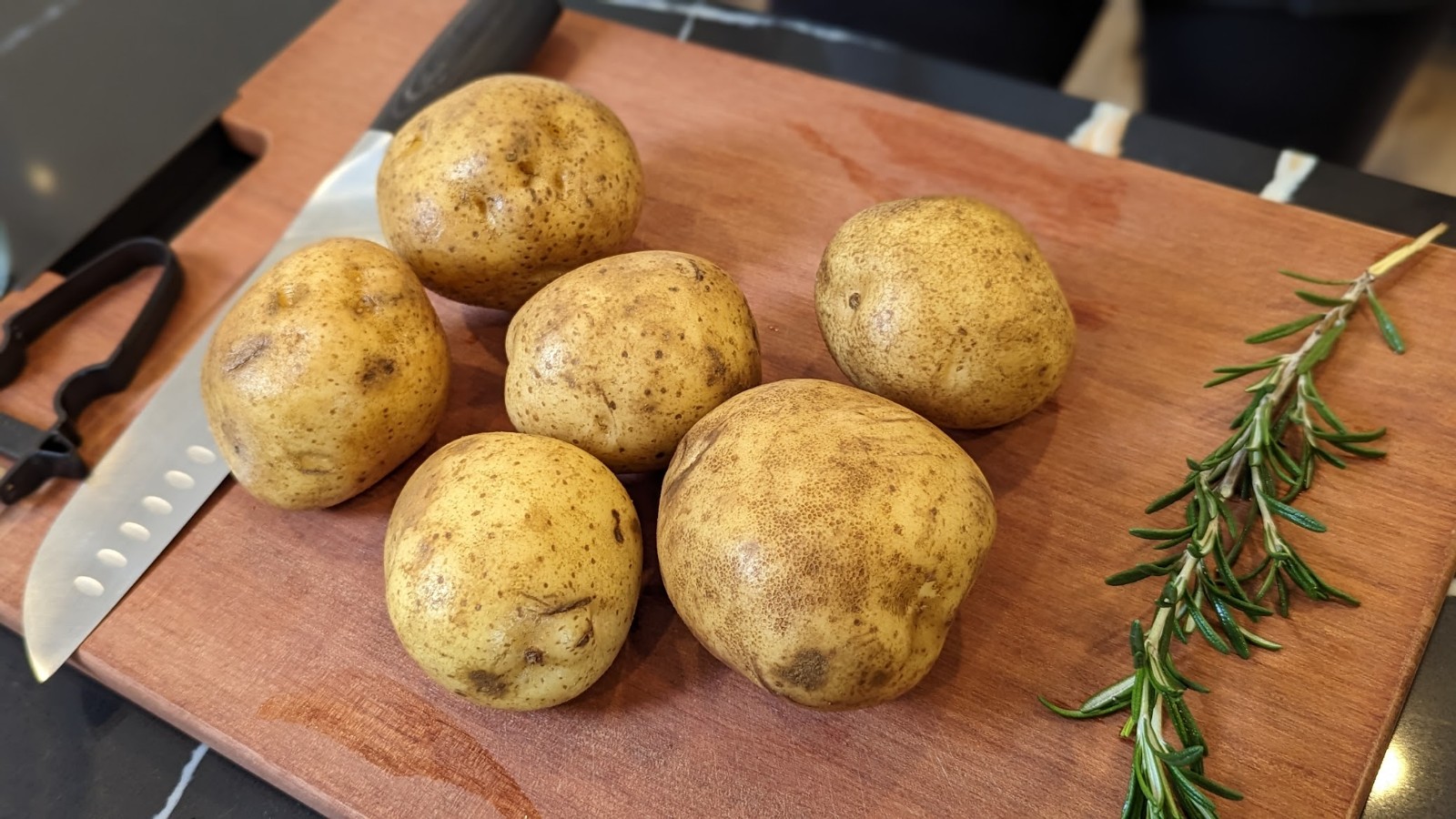 You can use whatever potatoes you like; Russet, Yukon Gold, etc.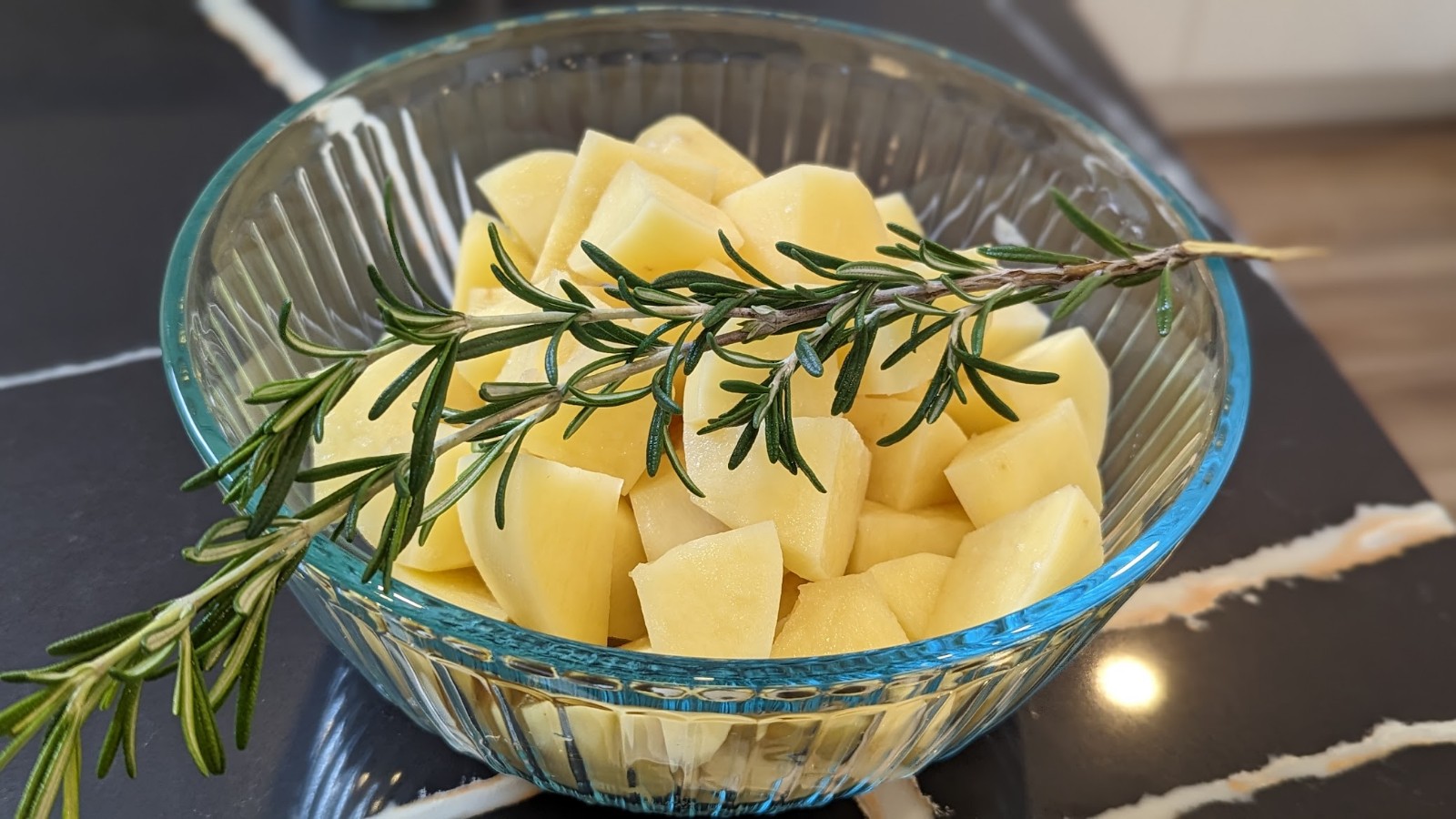 Cut them into even sized pieces for quicker cooking.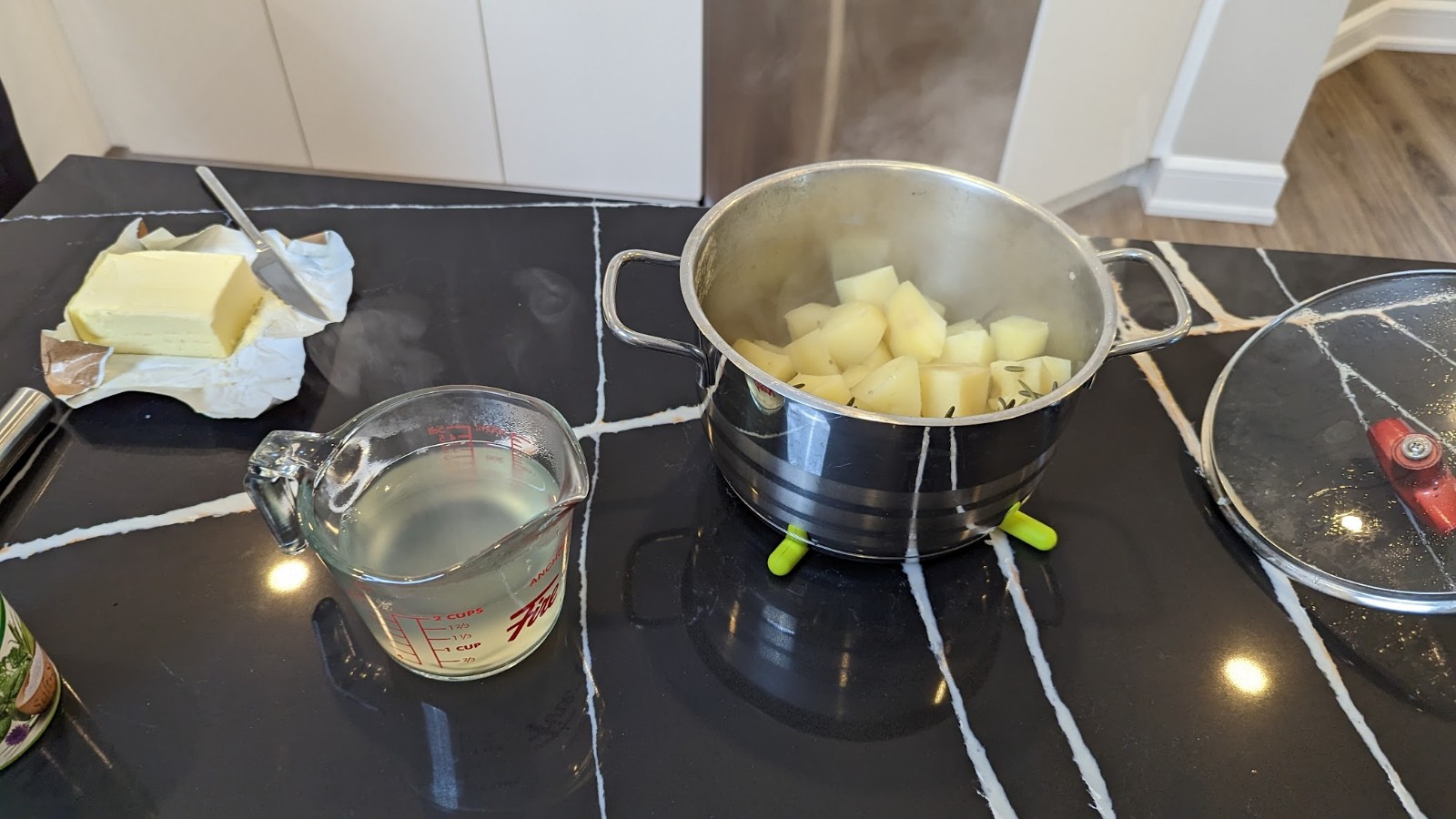 Don't forget to reserve some cooking liquid prior to mashing. Also, don't forget to remove all the rosemary after the potatoes are done cooking.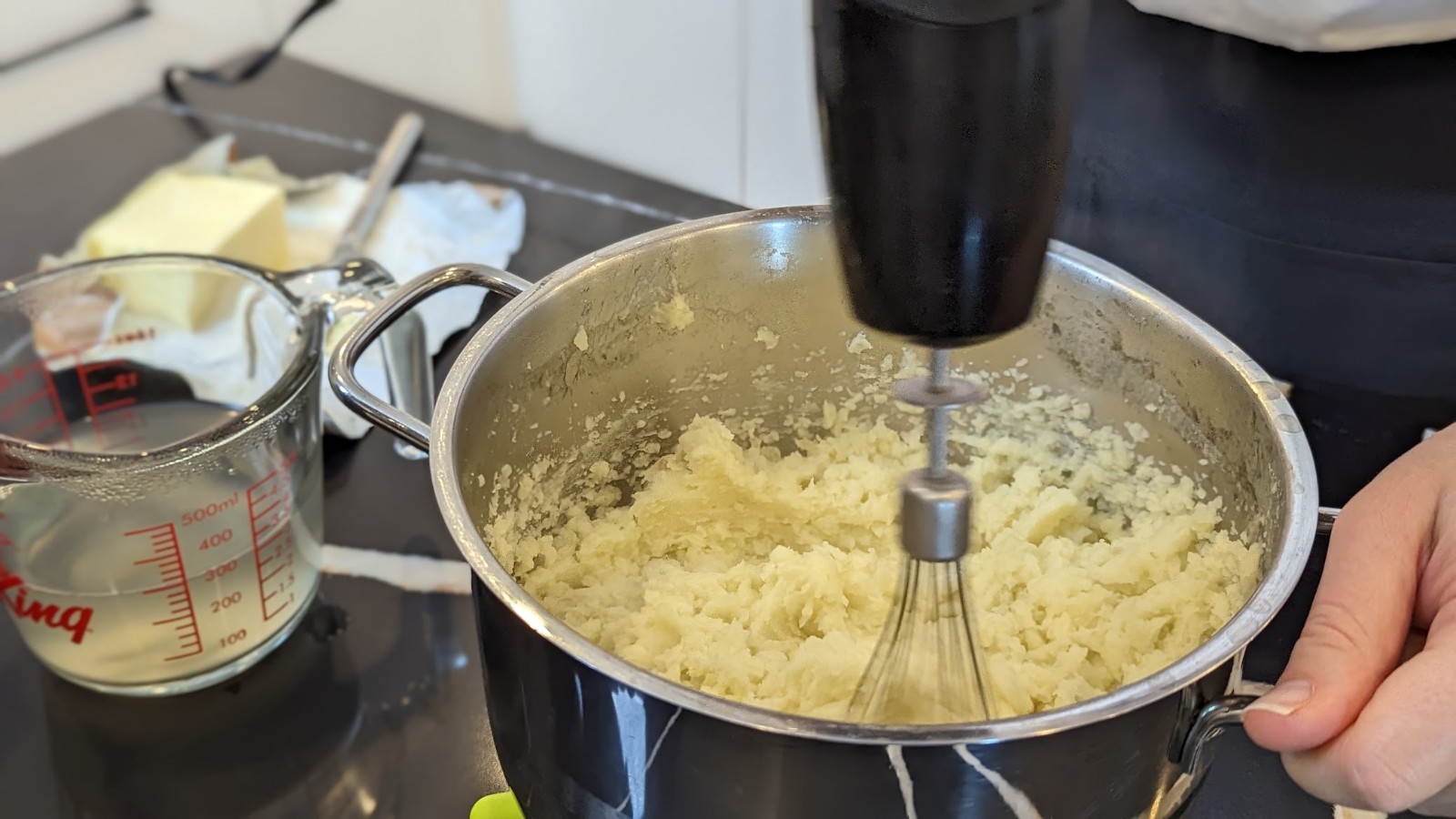 After the initial mash, use a hand mixer or an immersion blender with a whisk attachment to make the mashed potatoes extra fluffy and decadent!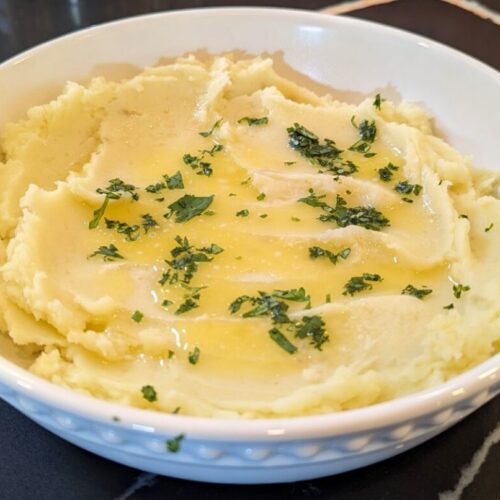 Rosemary Mashed Potatoes
Make creamy and delicious mashed potatoes, infused with rosemary!
Equipment
Hand mixer, stand mixer or immersion blender with whisk attachment

1 potato masher
Ingredients
6

medium potatoes

1

large sprig

fresh rosemary

water for boiling potatoes

salt

1/2

cup

butter (you can use any other fat you like to keep this dairy free)
Instructions
Peel potatoes and cut into even pieces (you can boil them whole, but cutting them increases the surface area and cooks them much quicker).

Place into a pot with rosemary and a generous pinch of salt, cover with cold water, cover with a lid, and bring to a boil. Once boiling, reduce to a simmer and cook for 10-20 minutes. They are ready when you can easily pierce a piece of potato with a knife.

Pour off 1-2 cups of the cooking liquid into a measuring cup and set aside. Drain the rest of the potatoes and remove rosemary.

Add the butter and a generous pinch of salt to the potatoes and mash with a potato masher until everything is uniform. The hot potatoes should melt the butter easily. While mashing, add in reserved cooking water a bit at a time until a smooth consistency is reached (for 6 potatoes, you will end up using about 1 cup, though this will depend on the type of potatoes you use and how starchy they are)

Once everything has been mashed, taste for seasoning, then use a hand mixer or immersion blender with a whisk attachment to whip the potatoes until silky smooth. DO NOT use a regular immersion blender blade - this will turn your mashed potatoes into glue!

Top with some melted butter, chopped herbs of your choice and enjoy!
Video