This plantain bread is reminiscent of a laffa – a type of middle eastern flat bread that is typically a vehicle for shawarma (spiced chicken cooked on a spit), hummus (chickpea spread), labneh (strained yogurt), or other tasty delights. This version, however, is not stretched by hand and baked in a taboun (or clay oven) – it is blended and poured onto a baking sheet! It is simple to make and has just the right amount of chew.
Quick facts: the greener your plantains, the better. As they ripen (ie: turn yellow and then turn black), they tend to taste more and more like a banana. Although this isn't a bad thing per se, the ideal plantain flavour for this bread is green, starchy and tasteless. Keep them in the fridge to prevent them from ripening! Another fun fact – if you omit the za'atar and olive oil, this recipe makes a killer pizza crust!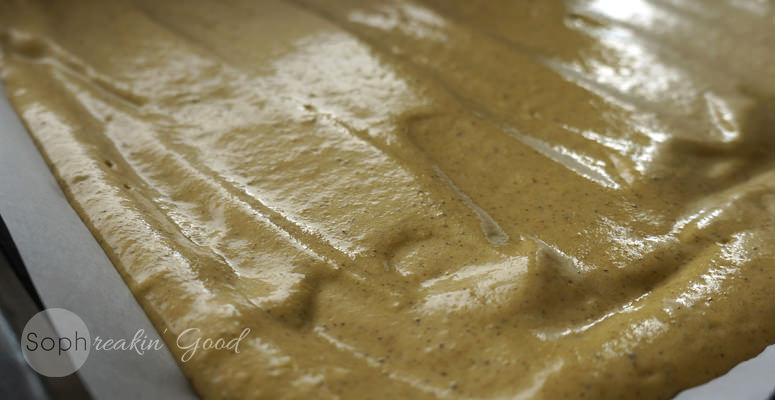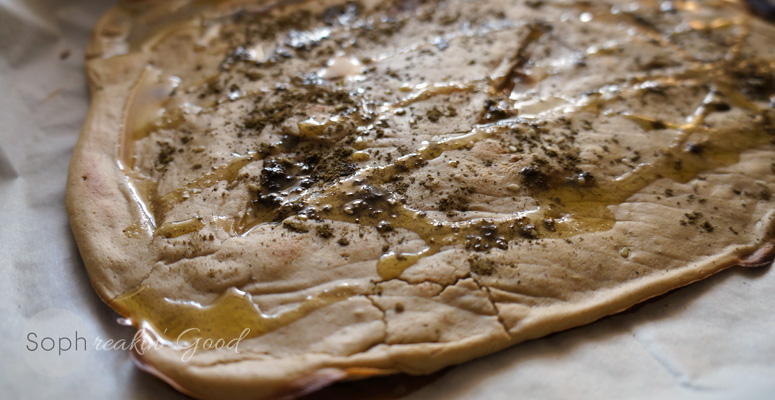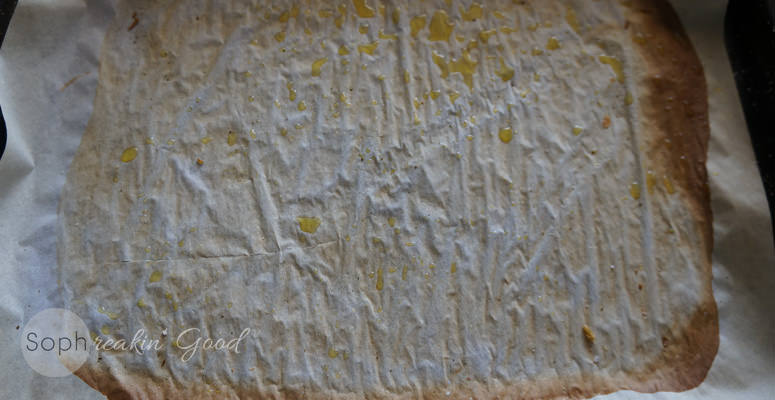 Directions
Preheat oven to 350

° F

.
Line a large baking sheet with parchment paper.
Place plantains, eggs and salt into a high speed blender (like a Vitamix) and blend until smooth and creamy. If you don't have a high speed blender, you can place everything into a bowl and use an immersion blender (and some patience) – the results will take a bit longer but will be very similar.
You can also choose to add some za'atar into the batter itself, as well as sprinkling it on top – the choice is yours!
Pour batter onto the prepared baking sheet and spread out using a spatula to about 1/4 inch thickness.
Bake for 10-15 minutes, or until the bread begins to firm and turn golden brown – the smaller your baking sheet (or the thicker your batter is spread), the longer the bread will take to bake, so keep an eye on it throughout!
Remove from the oven, liberally sprinkle with za'atar and drizzle with olive oil.
Place back into the oven and bake for an additional 5-10 minutes, or until the edges crisp up.
Slice and serve!
A paleo taste of the middle east, this paleo plantain flat bread with za'atar comes together quickly and tastes sophreakin' good!
Ingredients
2 medium sized green plantains, peeled and cut into chunks
4 eggs
pinch of salt
a liberal drizzle of extra virgin olive oil
several pinches of za'atar