I'm just gonna come right out and say it: make these the day before. Trust me. They're good right away, but holy fudgy batman do they ever get better after an overnight in the fridge! Made with a handful of deliciously decadent ingredients, these bad boys walk the line between fudge and brownie like they have nothing to lose. They are rich enough for dessert and probably healthy enough for breakfast. I'll let you make that call.
Quick Facts: I used 100% unsweetened baking chocolate in this recipe, with no sugar added. Yes, it's intensely bitter. But thank heavens for intensely over-ripe bananas! They provide all the needed sweetness for these delicious morsels. The end result is barely sweet and oh-so-indulgent. If your bananas aren't extremely sweet, you can add some honey or maple syrup to taste.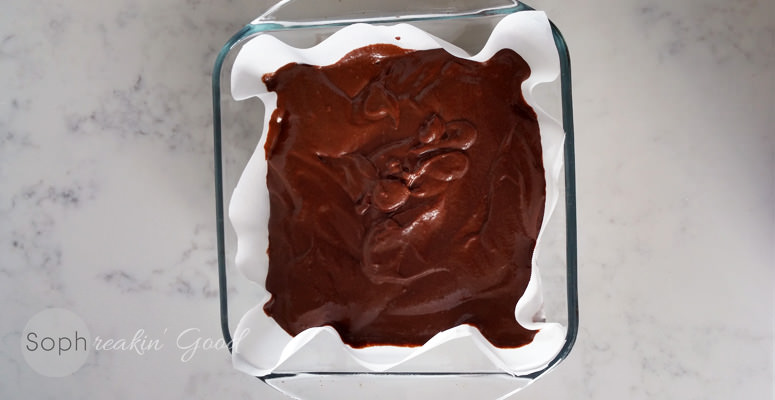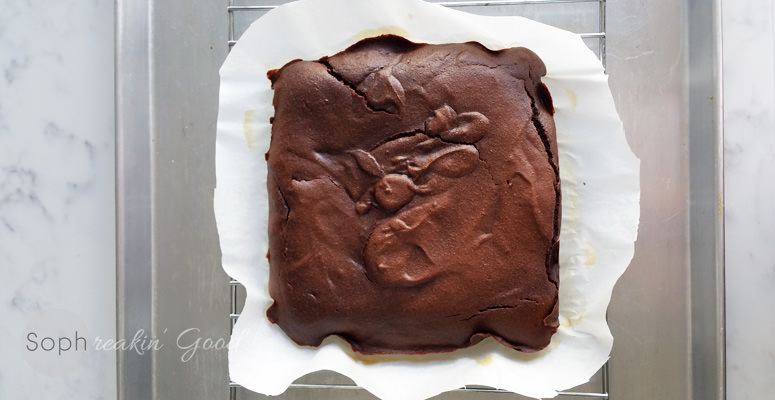 Directions
Preheat oven to 350

° F and line a baking dish with parchment paper.

Using an immersion blender or food processor, combine bananas and eggs until they form a smooth and creamy liquid.
Melt chocolate and coconut oil in a bowl (you can do this over a double boiler, in the pre-heating oven, or in the microwave). Stir together to ensure a smooth and creamy consistency. Slowly drizzle chocolate into the egg mixture while whisking to ensure that you don't end up with chocolatey scrambled eggs!
Add coconut flour to batter and whisk until everything is absolutely smooth and luscious looking.
Pour into baking dish and bake for 10-20 minutes. The brownies are done when they are firm to the touch and a toothpick inserted into the middle comes out mostly clean (a few crumbs are okay).
Allow brownies to cool completely – overnight in the fridge is ideal for a delicious, fudgy texture.
Want to blur the line between brownies and fudge? Try these paleo dark chocolate banana fudge brownies – they're sophreakin' good!
Ingredients
3 medium or 4 small very overripe bananas (ie: covered in spots and way too sweet and mushy to eat as is)
4 eggs
4.5 ounces of unsweetened baking chocolate or 3 ounces of unsweetened baking chocolate plus 2 tbsp pure cocoa powder
1/3 cup coconut oil
1/4 cup coconut flour, sifted to remove lumps